To promote their new employee referral program, the Einkaufsbüro Deutscher Eisenhändler GmbH (Purchasing Office of German Iron Merchants) (E/D/E) decided to use a Big Picture.
The topic is not very complex and so a simple, self-explanatory Big Picture was created: in 4 steps it demonstrates how existing employees can recruit new employees from the Family & Friends circle. This is worthwhile not only for the recruiter, but also for their chosen charitable organization, which receives a donation if the recruit stays in the company for 6 months.
A great program that everyone should now know about: The Big Picture will be used to draw attention to it in digital and printed form in various places in the company.
QUICK-FACTS

CLIENT: Einkaufsbüro Deutscher Eisenhändler GmbH
TASK: Development of a Big Picture
PROJECT TIMEFRAME: 5 days
BUDGET: low, four-digit range
Template as the basis for the Big Picture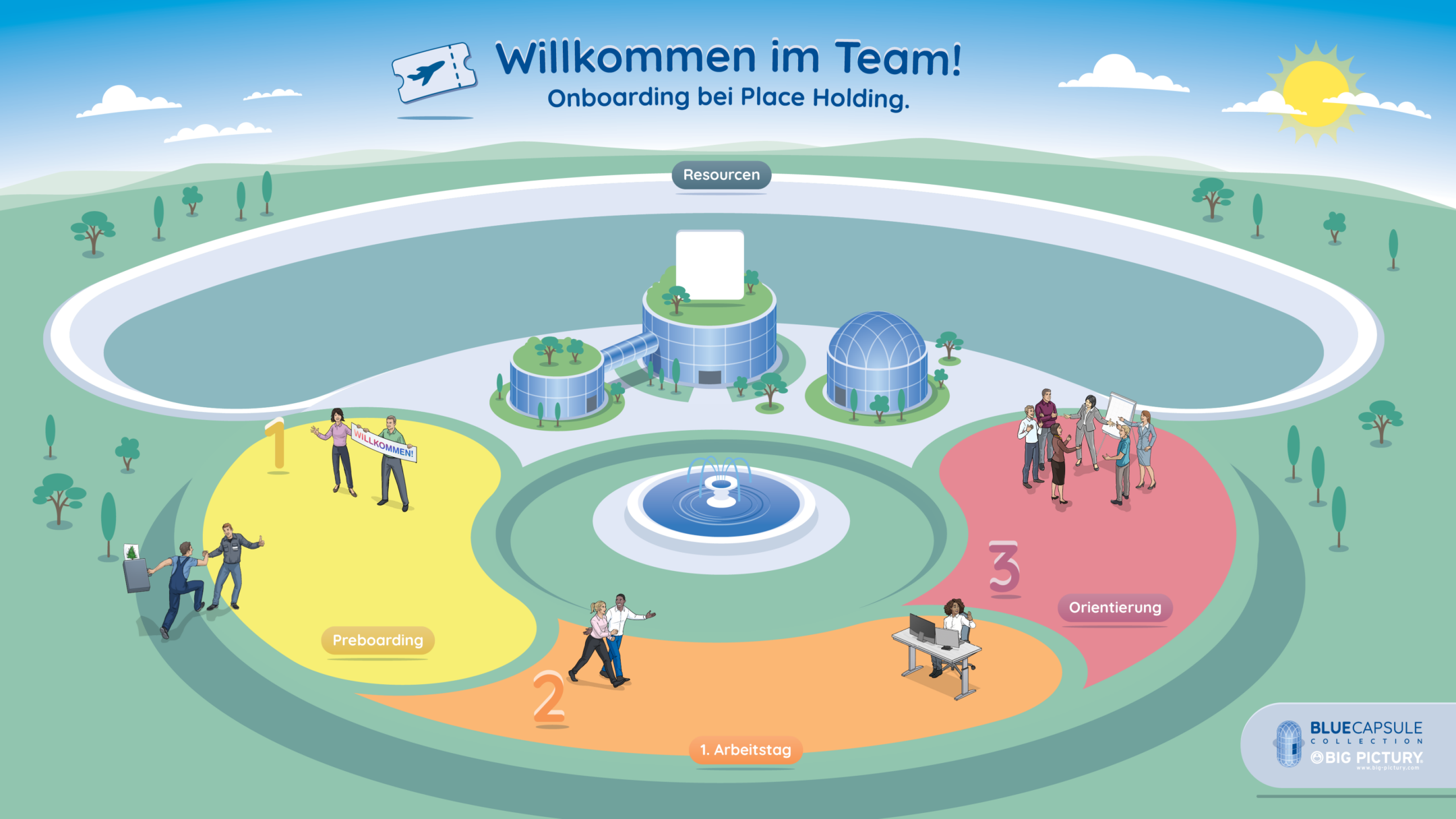 The finished Big Picture