NRW.BANK has developed a new mission statement for all its entrepreneurial activities. Under the heading "WIR für NRW" (WE for NRW), the development bank for North Rhine-Westphalia sums up what drives it every day: To do good for the people, companies and communities in NRW. In order to communicate its purpose to its employees and potential applicants, we developed a big picture in which the new corporate mission statement and its six principles were visually implemented.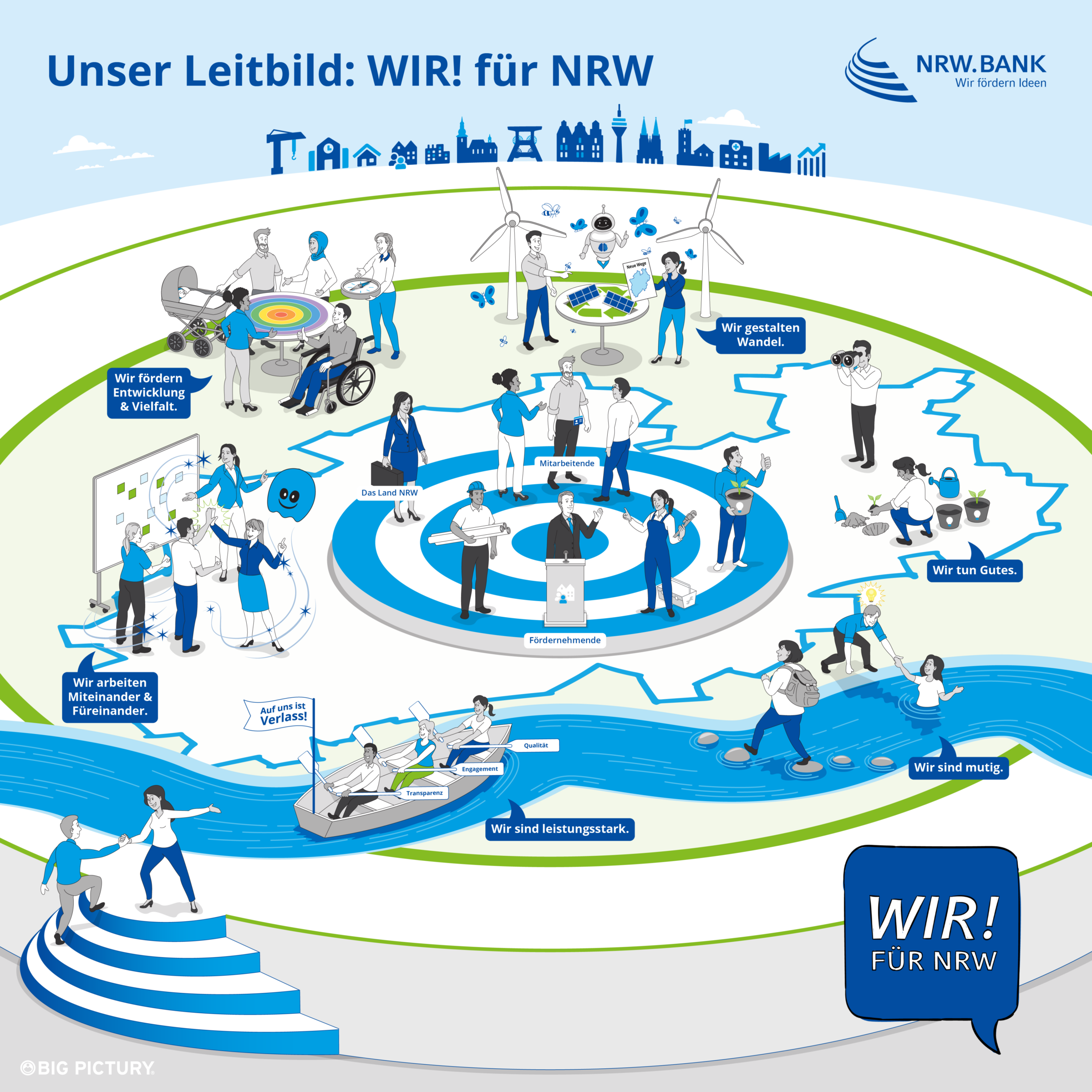 Client
As the development bank for North Rhine-Westphalia, NRW.BANK supports the state in its structural and economic policy tasks. The Bank acts on behalf of the public sector, is competition-neutral and offers the entire range of development products – from traditional loans to tailor-made advisory services. NRW.BANK's three promotion areas are "Economy", "Housing" and "Infrastructure/Municipalities". Sustainability is a central guiding principle: NRW.BANK promotes the necessary transformation of North Rhine-Westphalia towards a low-emission and climate-resilient economy.
Task
NRW.BANK recently developed a new mission statement for all its activities: At the centre of all the Bank's activities is its purpose: As a development bank and partner of the federal state, we make North Rhine-Westphalia a better place and a better place to live. With its new purpose, the Bank pursues three main objectives: to ensure innovative and needs-based promotion, to position NRW.BANK as an attractive employer for current and future employees and to further promote the Bank's own corporate flexibility and ability to change. NRW.BANK wanted a big picture that would make the corporate culture and this new purpose easy to understand for the company's employees as well as for potential new employees.
QUICK-FACTS

CLIENT: NRW.BANK
SCOPE OF SERVICES: Development of a square Big Picture for digital and print
PROJECT DURATION: 9 weeks
Implementation
The cooperation between BIG PICTURY and NRW.BANK was professional and fast: starting from briefing to the Big Picture being finished it only took six weeks. For the Big Picture, both the purpose and the six principles were visually implemented, which help to explain the mission statement. The Big Picture was first used in mid-September 2023, both in internal and external communication, for example on the internet, intranet and in a printed version.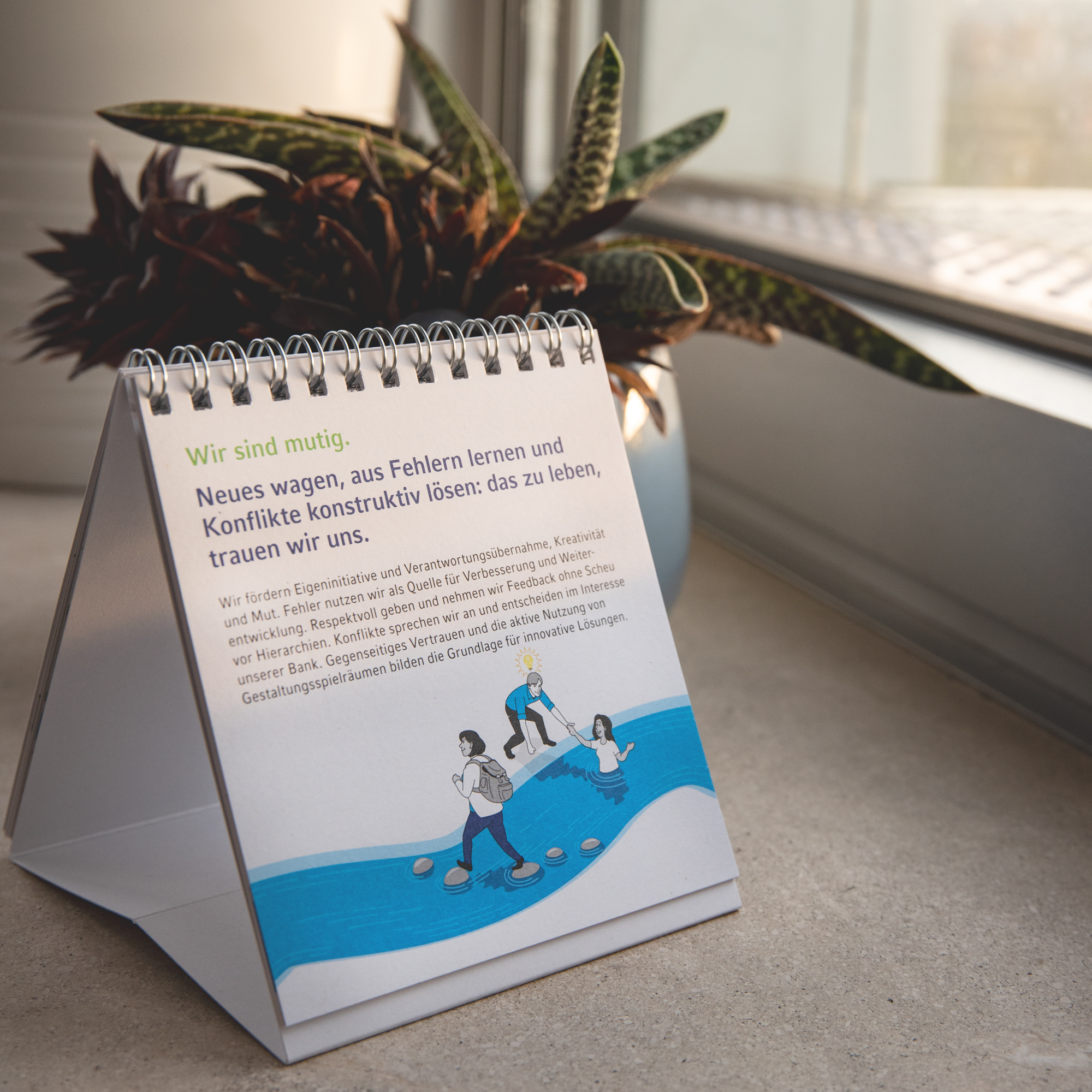 "With the visual realisation of our mission statement, Big Pictury found a way to make the target vision of our corporate culture understandable in an emotional and striking way."