How visualisations influence our thinking – and companies can benefit from them.
What does the perfect holiday destination look like to you? A deserted beach? A breathtaking mountain backdrop? For sure you have a picture in your head now. Because we humans are visual creatures. A fact that the advertising industry has been taking advantage of for a long time. And the power of images can also have a great effect in corporate communication.
The power of images – why they captivate us
Whether memories, dreams or emotions – we think and feel particularly strongly in images. Of course, a book or a newspaper article can also trigger feelings in us. But a picture works much more directly than the spoken or written word.
This can also be tested in a self-experiment: try describing a sunset to the person you are talking to. No matter how hard you try, your report will hardly be able to match the visual experience.
But this is by no means due to your storytelling skills. Rather, the power of images is evolutionary. Our eyes have been processing external stimuli since the beginning of mankind. However, we have only mastered language as a means of communication for about 125,000 years. And even today, we absorb 83% of all information around us visually.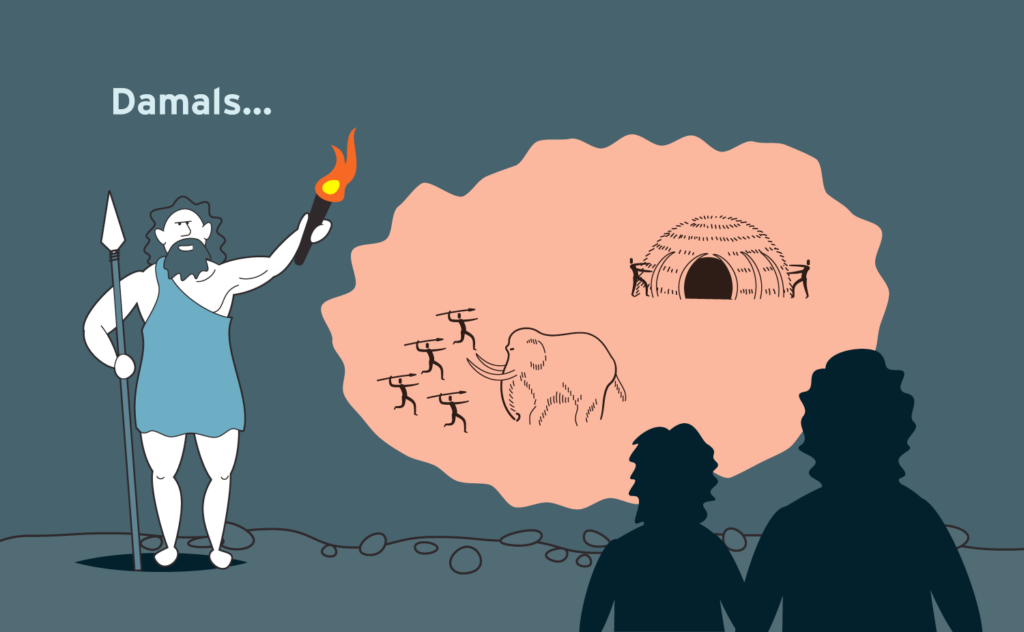 How images affect our brain
Another reason why pictures have such a powerful effect on us: Looking at pictures costs our brain much less energy than reading text. What's more, it can process images up to 60,000 times faster.
In addition, visual content such as photos, graphics or illustrations remain in our memory longer than mere words. Long sections of text without visual stimuli quickly become boring.
Our brain wants variety and can be kept on its toes with the appropriate visual stimuli. Because when looking at information, the eye first wanders to the image, then to the text. In this way, the eye can be directed to specific content.
Why images are used in communication
Infographics, hidden object pictures, memes – hardly any means of communication can do without visual content these days. Advertising agencies have been relying on strong photos, images or videos for quite some time to arouse emotions and inspire people.
Images are also becoming increasingly important in social media: posts with illustrations are shared far more frequently and rated more positively. Video content such as tutorials and image films are also becoming increasingly popular.
The advantages for consumers are clear: they can absorb information quickly and conveniently. And in the best case, they are also well entertained. On the corporate side, there are also many advantages to using visual communication tools.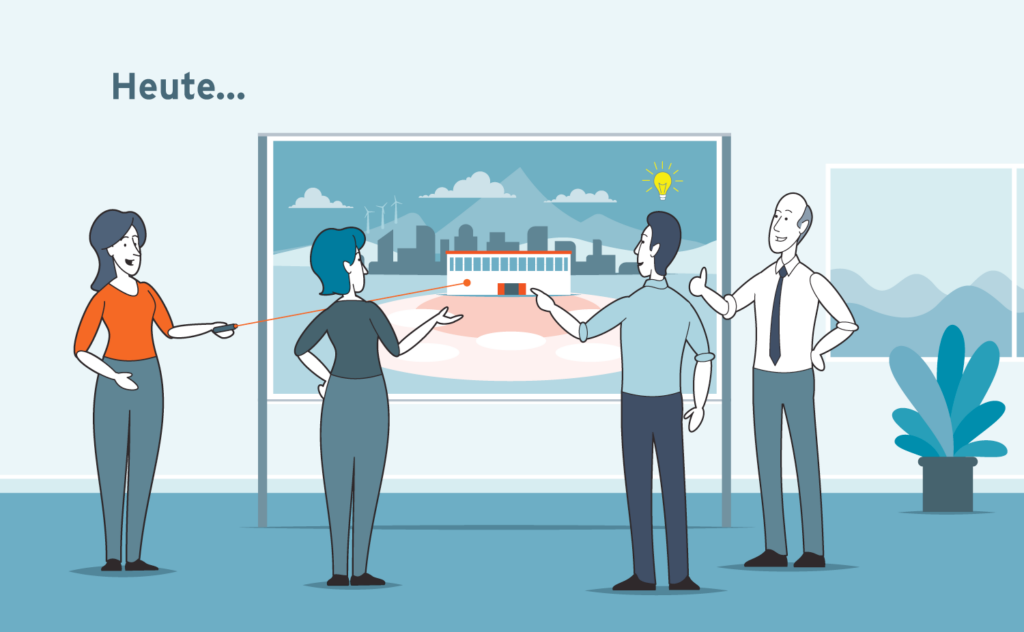 Why visual communication is important for companies
Good visual content is clear and concise.
Important information can be conveyed quickly.
Images stay in the mind longer – and so does their message.
Visual communication also works internationally.
Visualisations can sharpen the profile of an organisation.
Visual content can also be realised professionally without great effort.
Visual communication works
It is hard to imagine modern corporate communication without images and other visual content. You want to learn more about the advantages of visual communication? We would be happy to show you how you can make your communication more effective, clearer and more appealing.