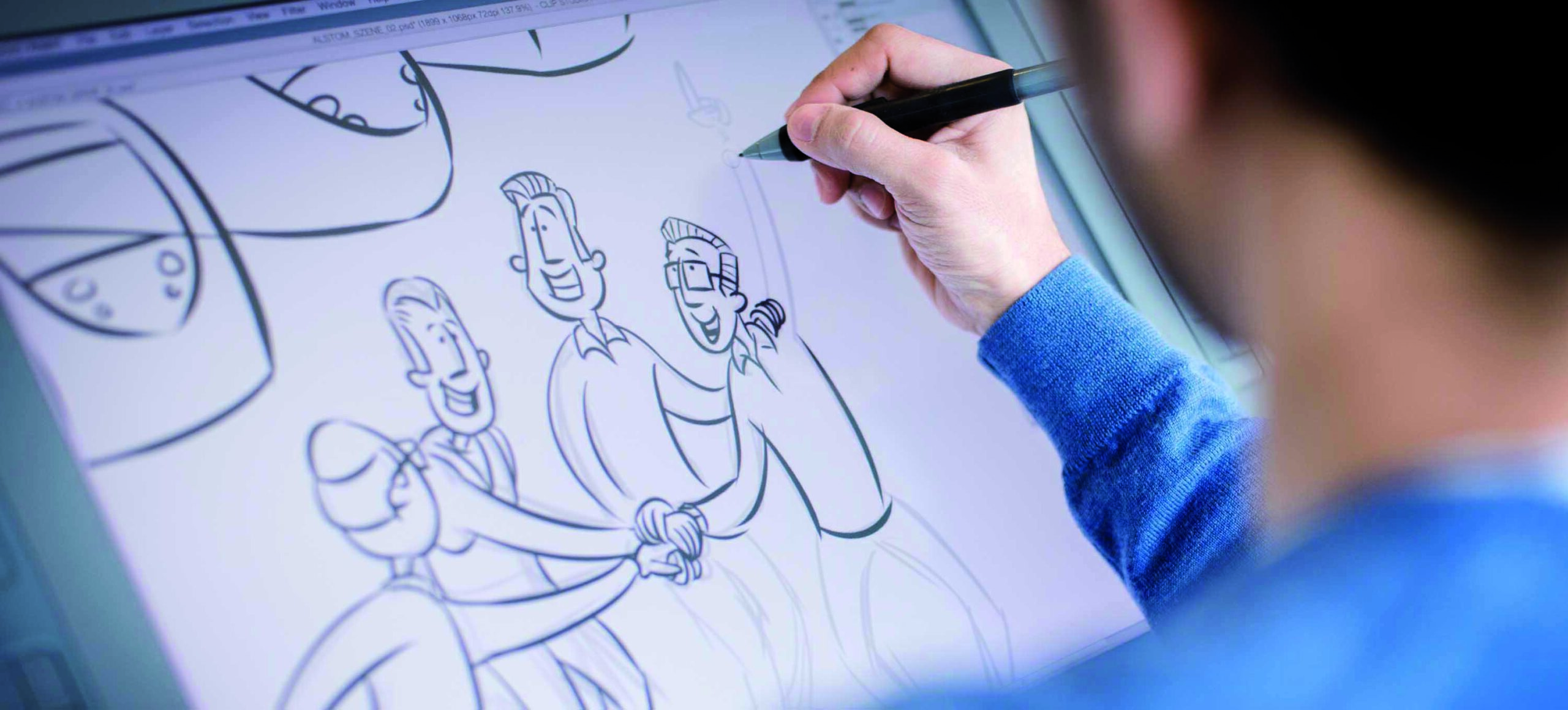 ABOUT BIG PICTURY
A picture says more than 1,000 words.
Big Pictury is the new product from Dialogbild GmbH. We have been developing visual explanatory formats since 2003 that help companies to develop complex topics efficiently and with lasting effect. With Big Pictury, we now prepare templates for various topics, which are then customised with your content and corporate design specifications. The finished product is available faster and cheaper.

We are pleased to be able to offer the increasingly complex corporate world yet another explanatory product for analogue and digital corporate communications.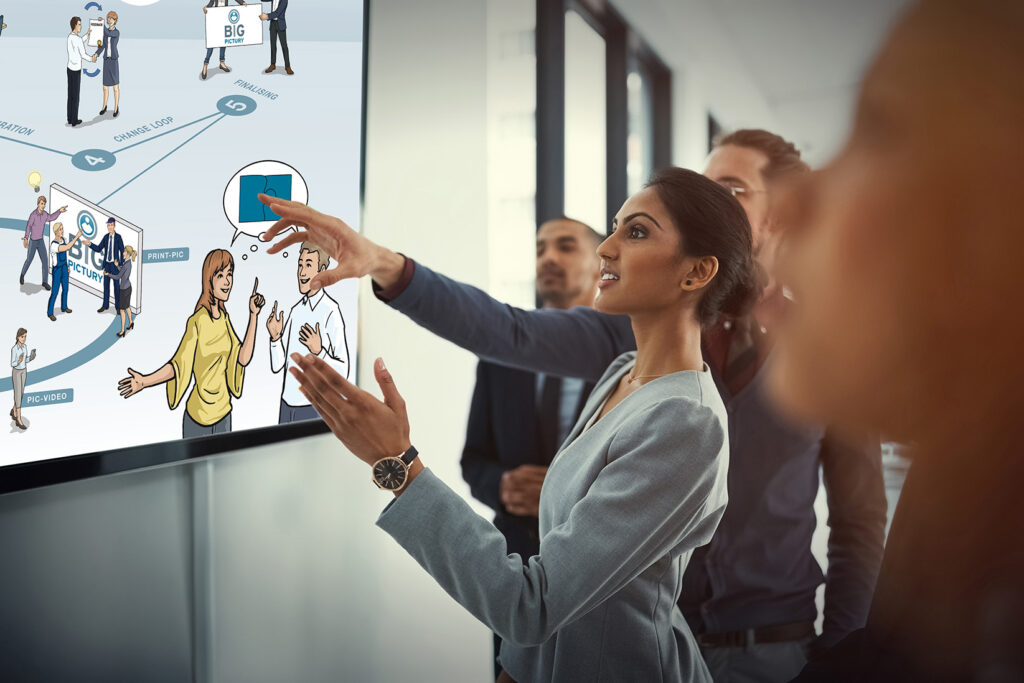 Explore the possibilities of use.
For successful communication, there should be as many touchpoints as possible to get your message across. The Big Picture is the perfect choice to use in different formats and communication channels. We support your roll-out with 5 modules.
We are looking forward to working with you and your topic
You haven't found the right template for your topic yet or are unsure which one to choose? We'd be more than happy to advise you. Just send us an email to contact@big-pictury.com or use our contact form.