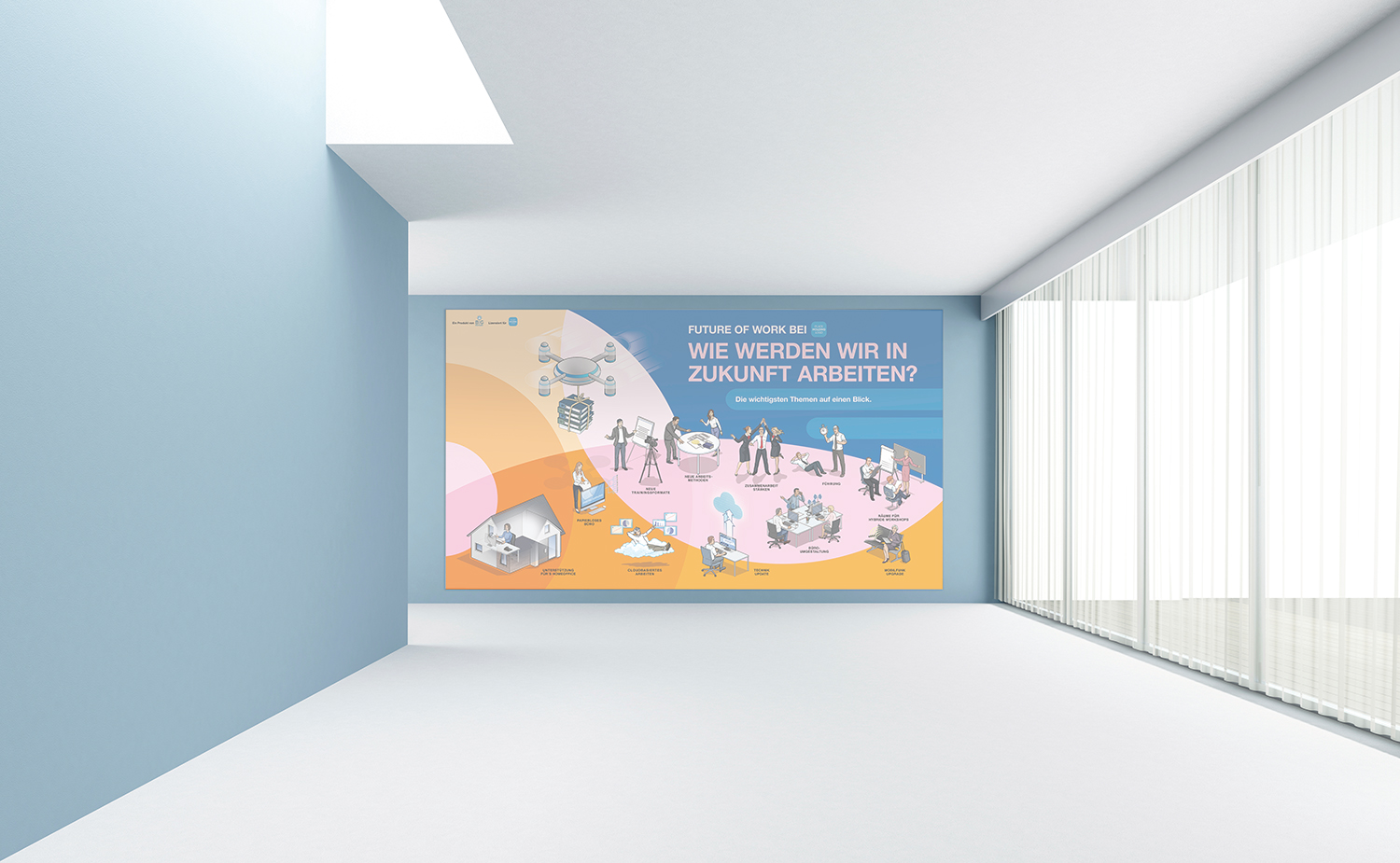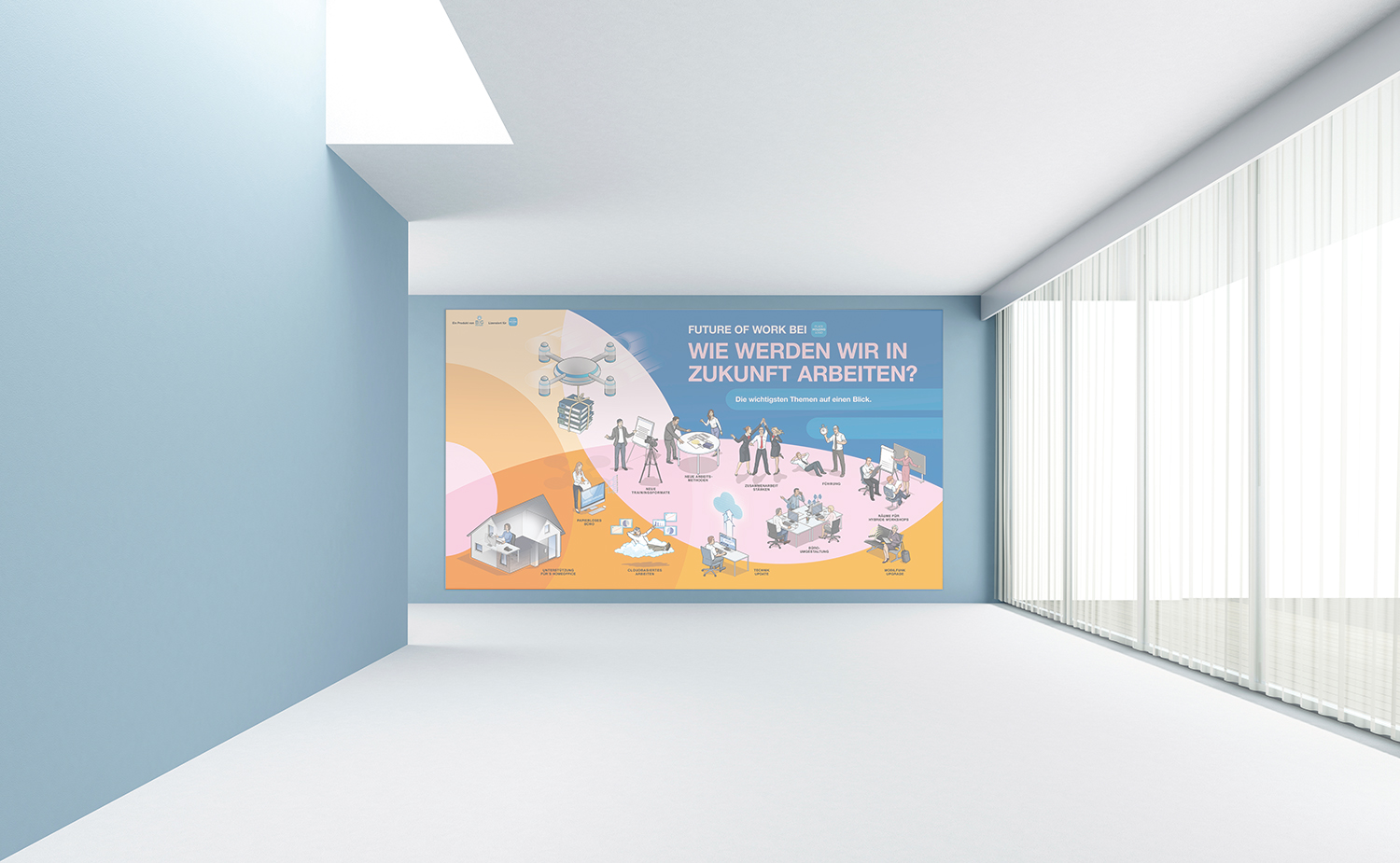 COMMUNICATE BIG
Together stronger: our roll-out media
A Big Picture is already an attention-grabbing medium and can pack an even bigger punch if it is used in several communication channels. For a successful communication campaign, we have developed 7 media that can be booked individually or in a bundle: Web-Picture, Click-Picture, Print-Picture, Manual and the Picture Video. The 7 roll-out media are listed below.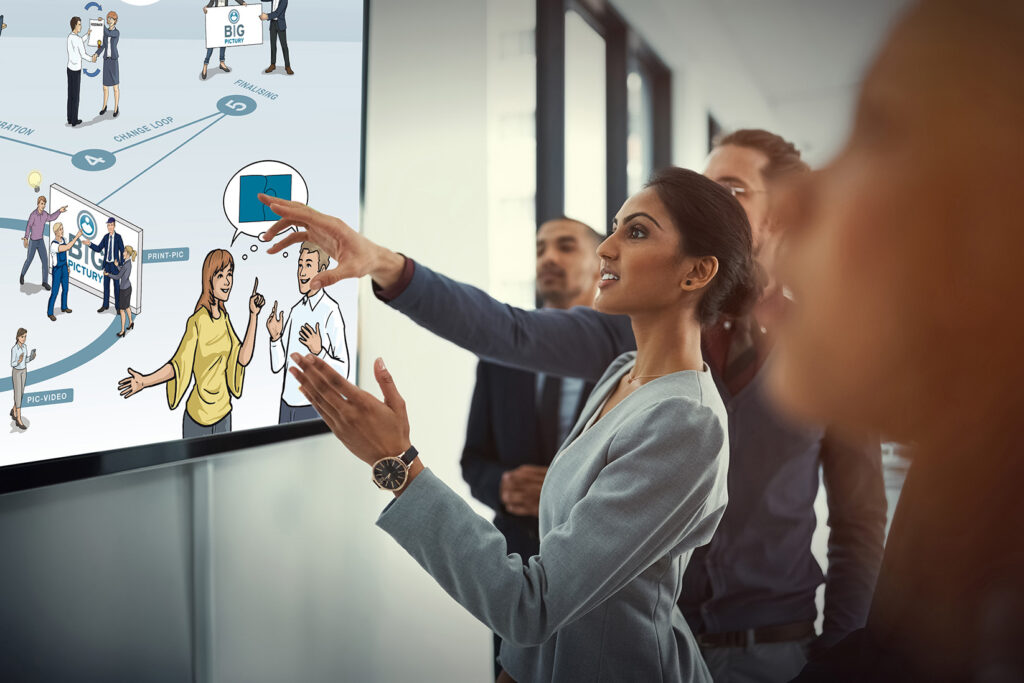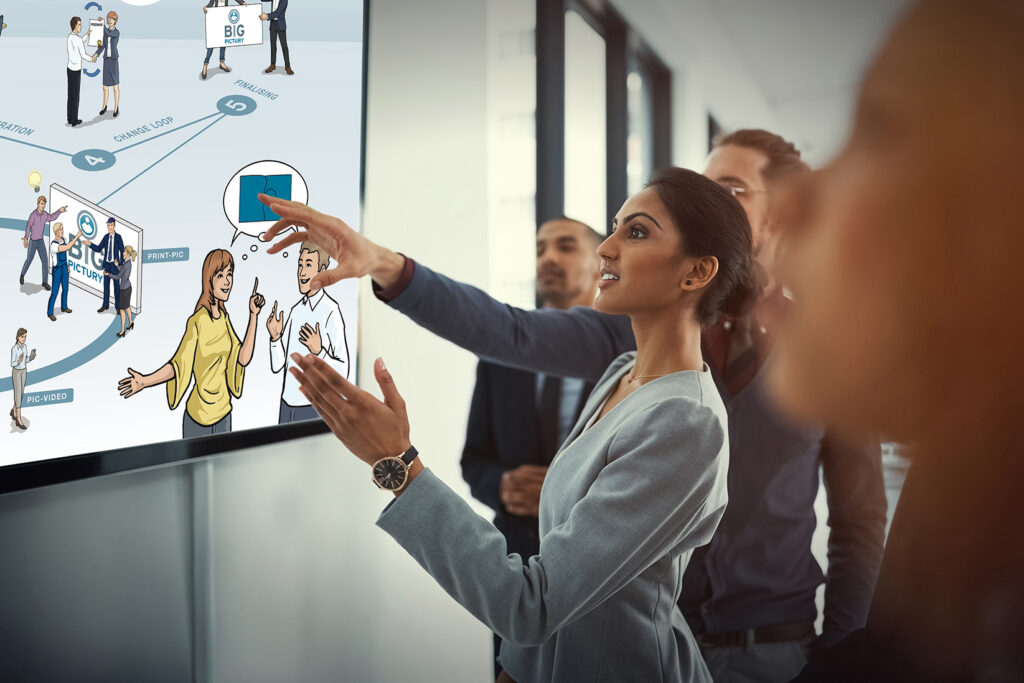 1. Web Picture
The Big Picture in screen resolution, suitable for presentations, websites and displays on small and large screens.
---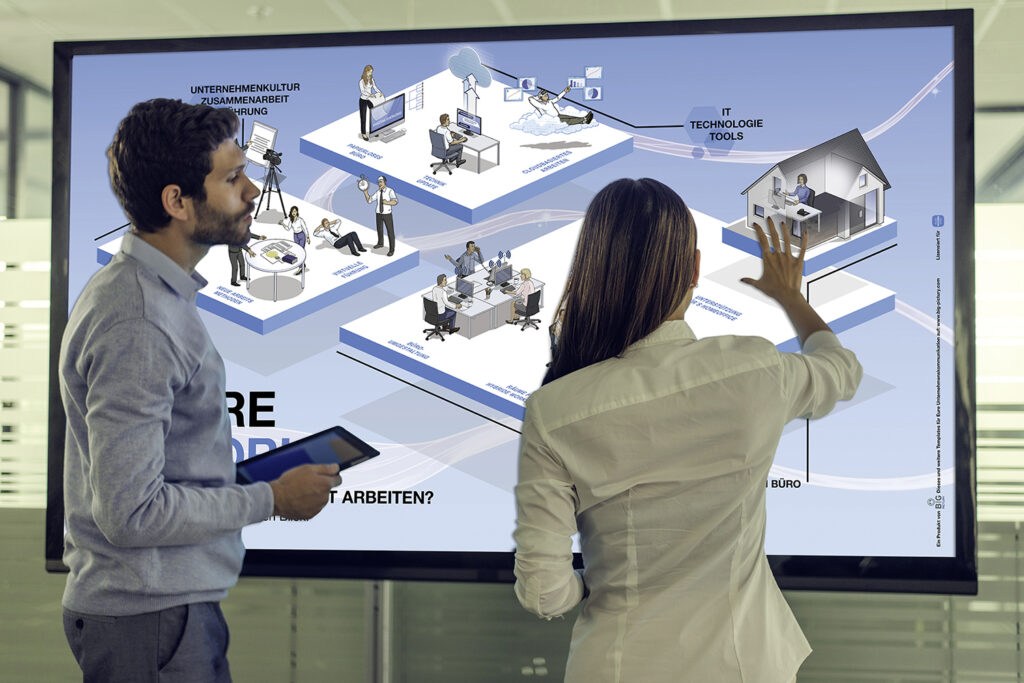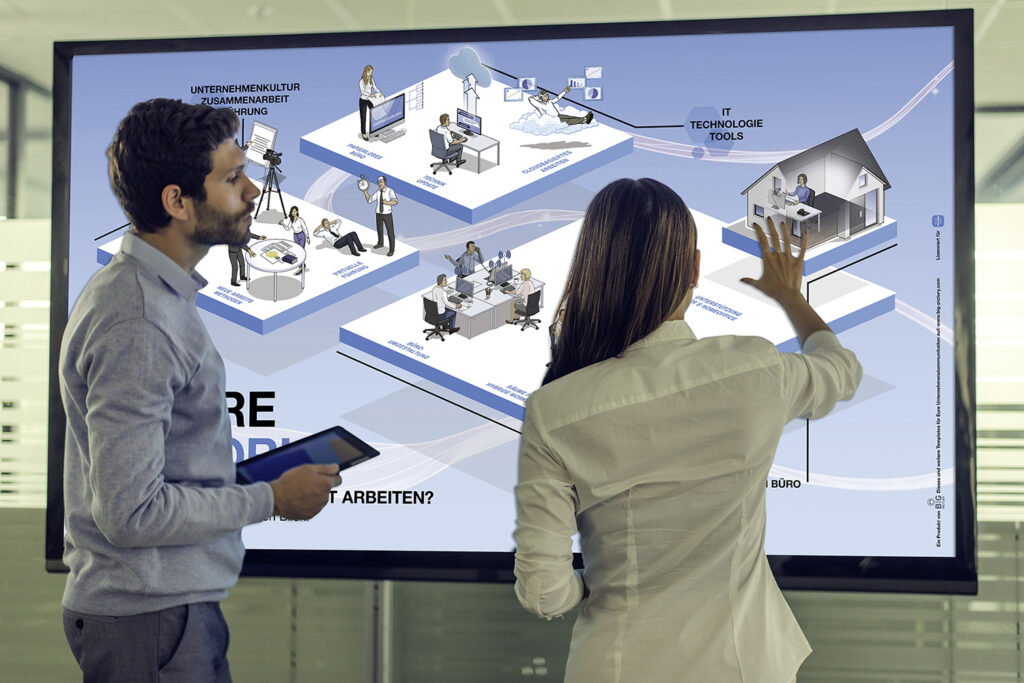 2. Click Picture
Self-explanatory tool with click points. A click opens a text field with explanation and information; links can also be integrated. In this way the Click Picture becomes a knowledge portal or a compact e-learning tool for your topic.
---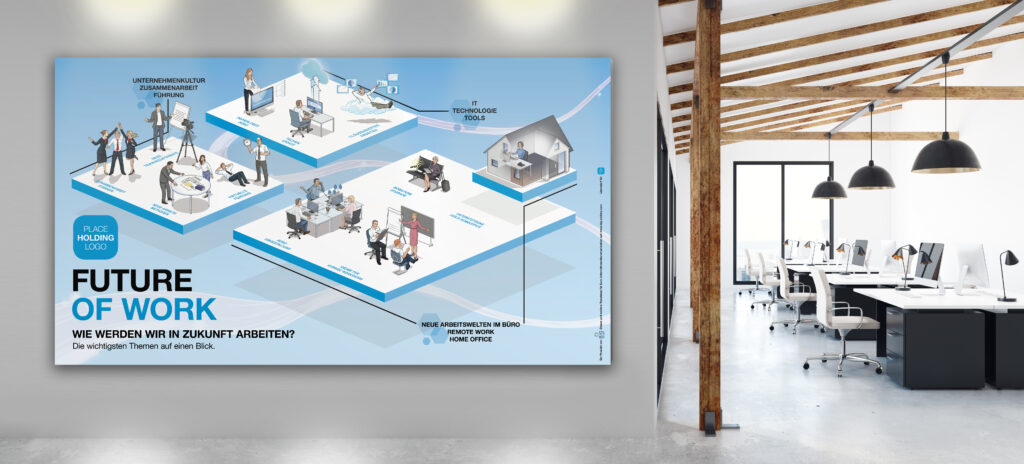 3. Print Picture
Large format picture in print quality for interior use.
In large format, your Big Picture is not only an eye-catcher and a decorative wall design, your messages are always visible and encourage communicative exchange.

The production is not included in our services. Special resolutions or formats can be made on request and at extra charge.
---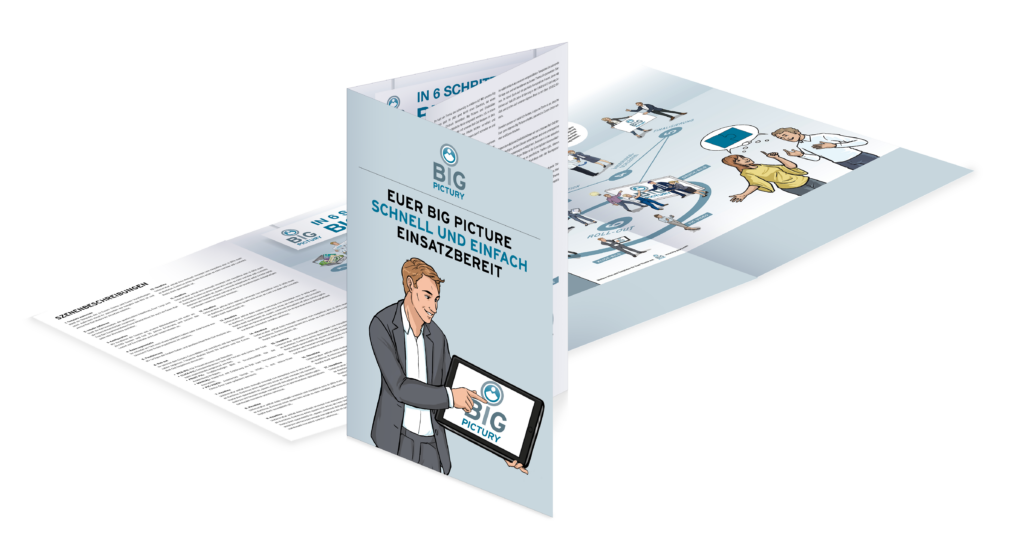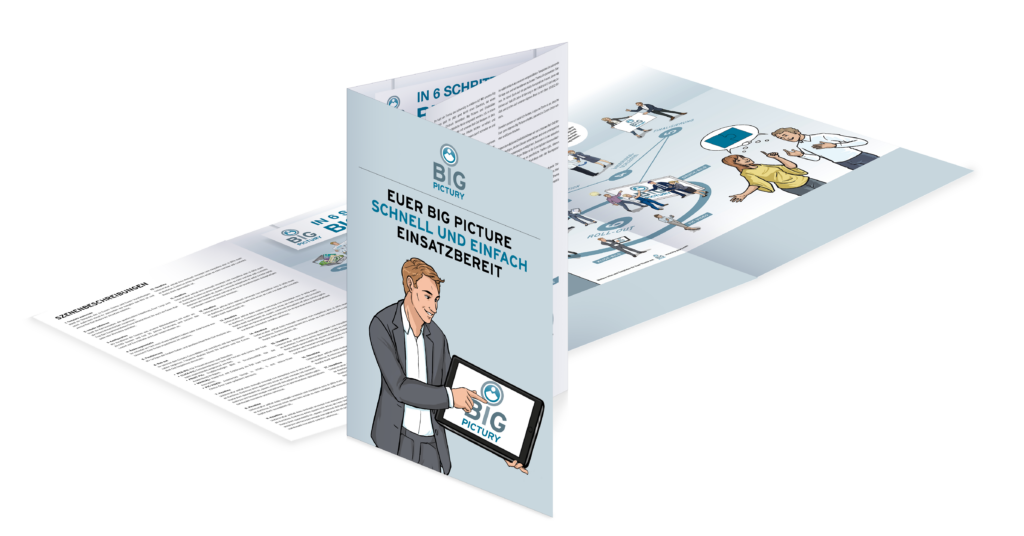 4. Manual
Hand-out with explanation as Pdf to send or print.
---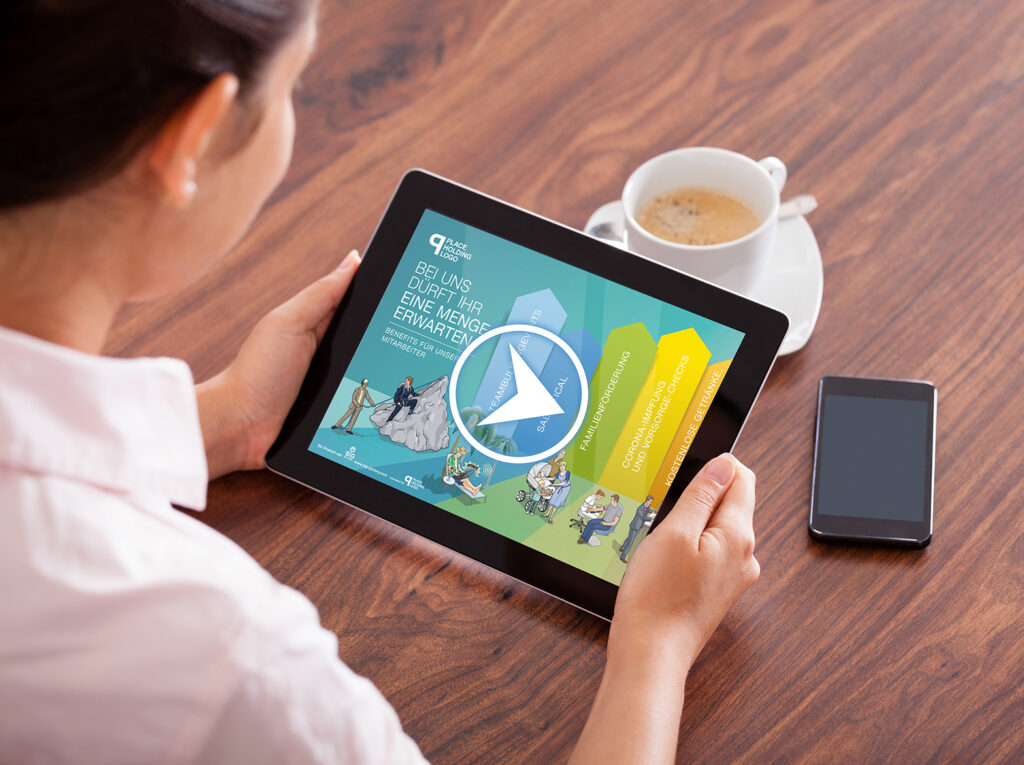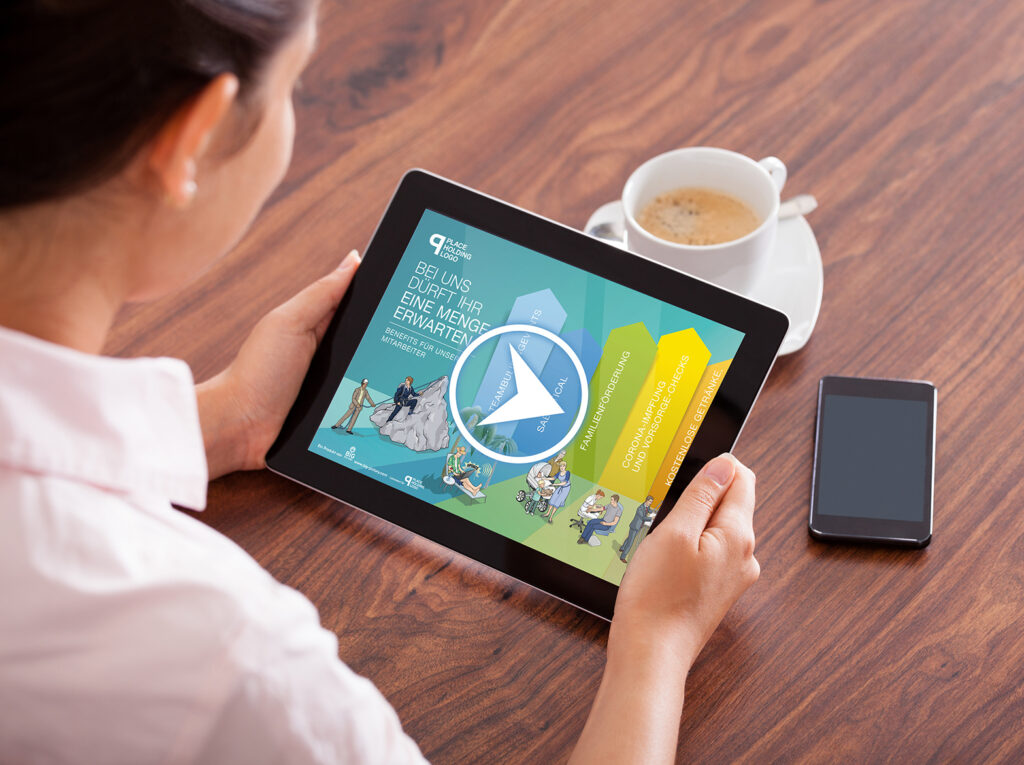 5. Video Picture
Animated script in HTML 5 with voice-over. Voice-over can be changed.
---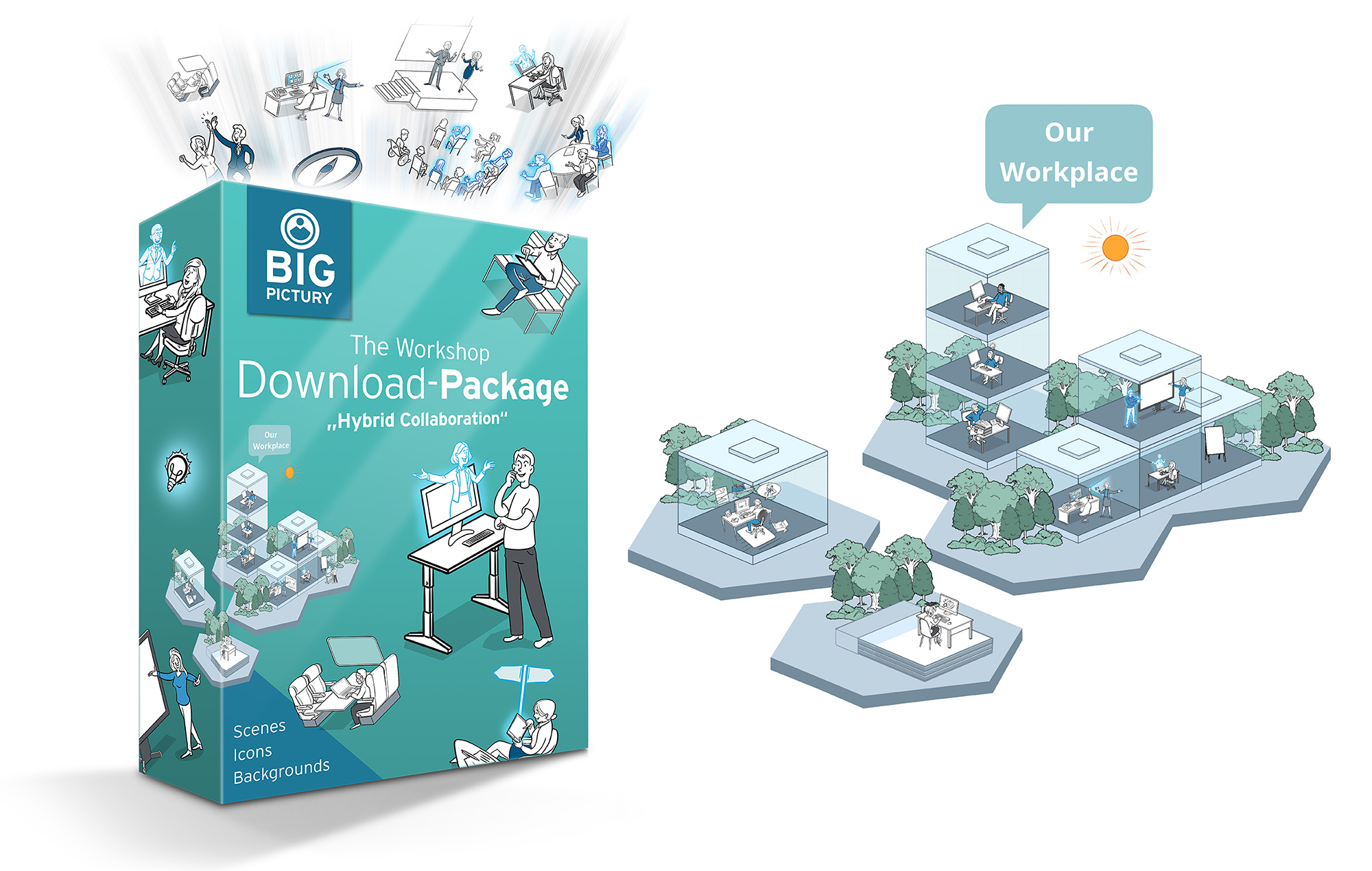 6. Workshop Set
With a workshop set the focus is not only on communicating with pictures, but on working on a theme together. A group can build a situation from picture elements, collect results, reflect on them and work on them further.
---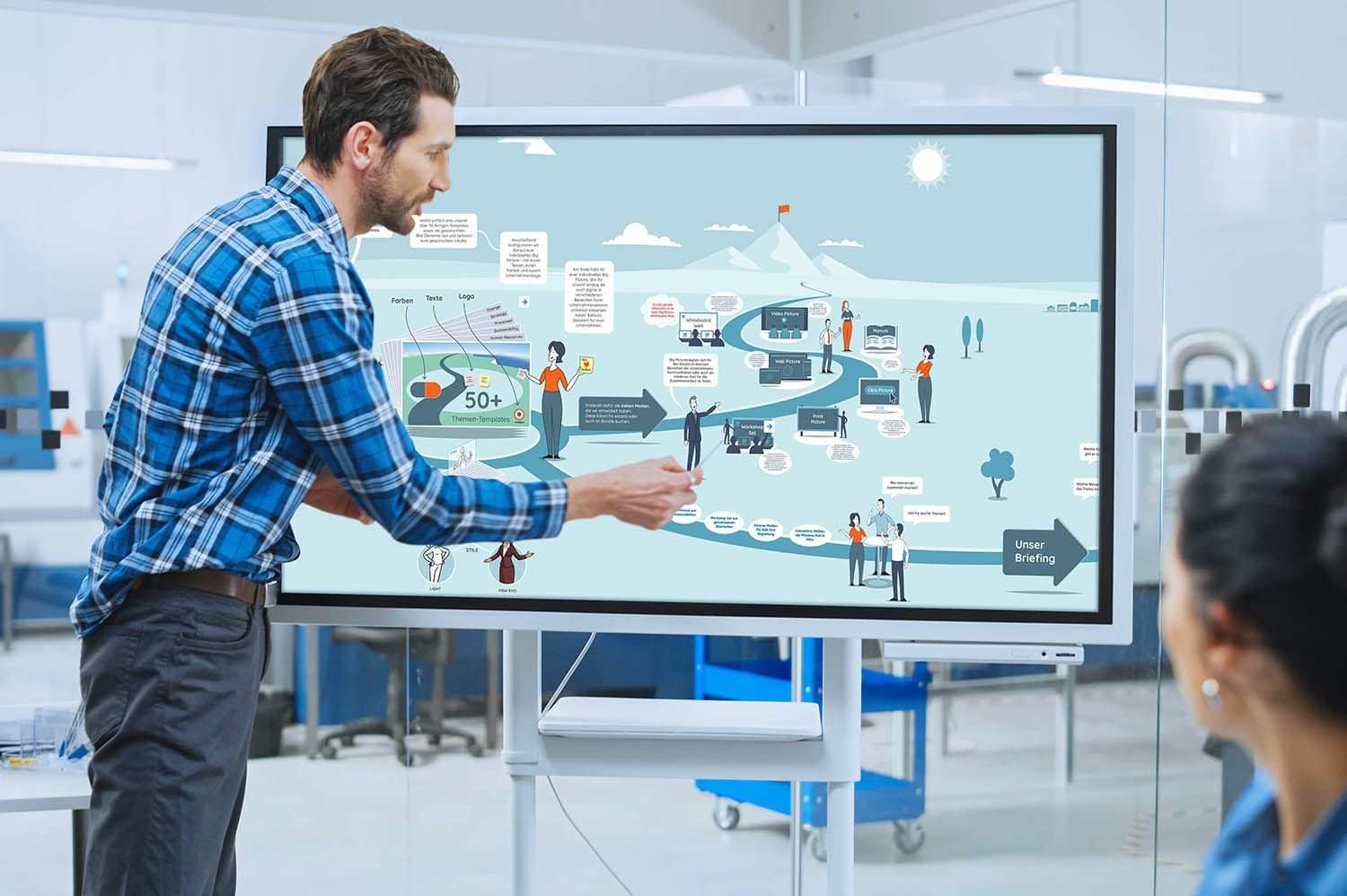 7. Whiteboard World

Our whiteboard worlds bring your subject matter to an online whiteboard in an imaginative way. For impressive presentations in the digital environment, but also for independent exploration, learning and editing by individuals or teams, they offer completely new possibilities.
We are looking forward to working with you and your topic
You haven't found the right template for your topic yet or are unsure which one to choose? We'd be more than happy to advise you. Just send us an email to contact@big-pictury.com or use our contact form.