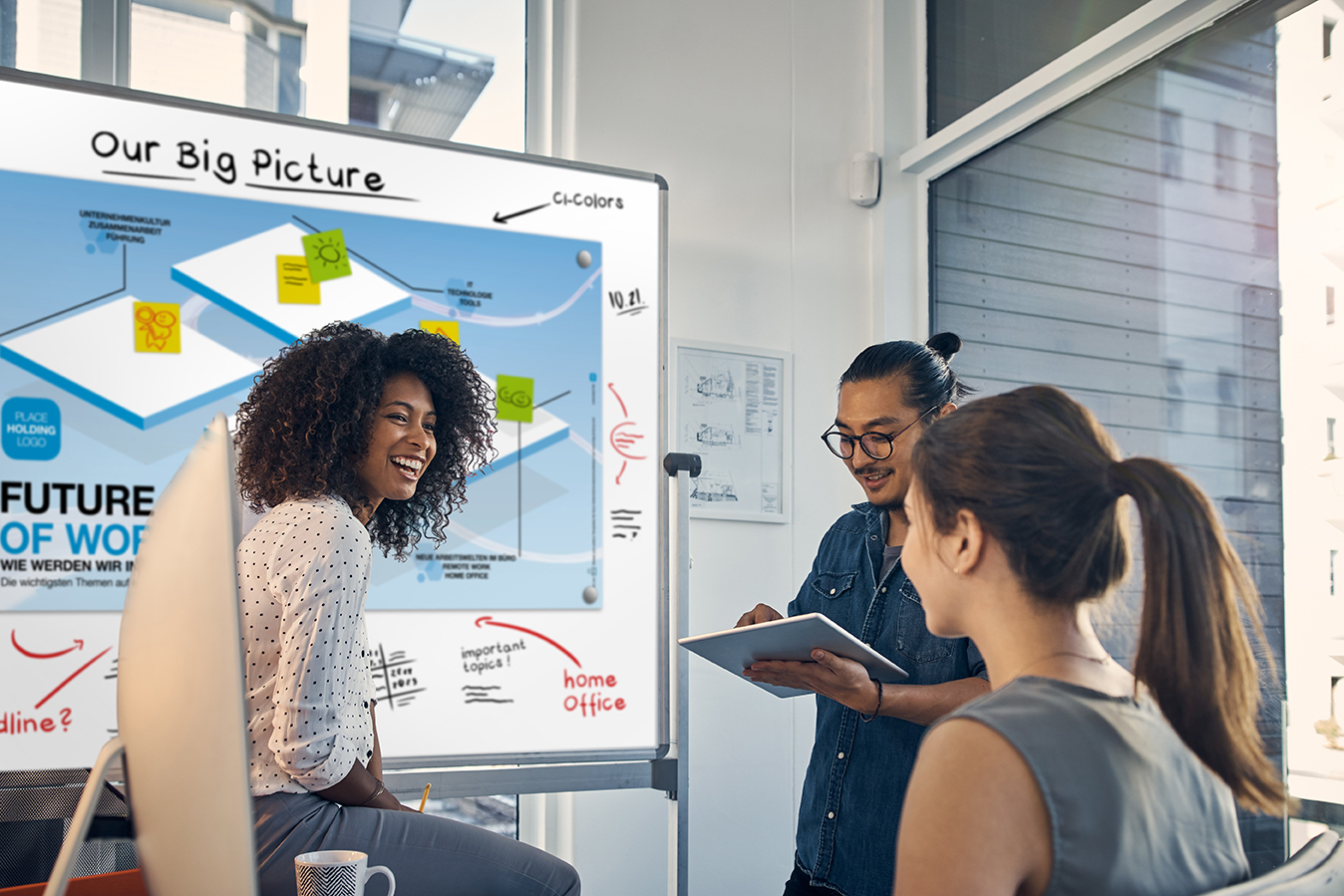 Short process with a great effect
At the heart of our Big Pictures are the pre-designed templates. These backgrounds and pictorial landscapes are either specially designed for a particular thematic focus, or work for different topics. They are modular and can be tailored to individual needs. Different numbers of scenes can be used, e.g. a simple image has 5-10 scenes, or a more extensive one 15-20 scenes.
The scenes themselves are curated by our team for your particular topic from our extensive pool. In addition to the content preparation, texts, colours and the company logo are tailored to your needs. The different variables mean there are thousands of possibilities from which you will receive your very own copy.
This is licensed for you and can be used cross-medially, worldwide and for an unlimited period of time. The price depends on the chosen template, the complexity and the chosen roll-out modules.
Of course, we also use our Big Pictures to explain what we are all about, too. In the Big Picture "In 6 steps to the Big Picture" you can see how easy it is to create your own Big Picture – also in the form of one of our very own media, of course: Just click HERE for the video description or HERE for the click version.
We are looking forward to working with you and your topic
You haven't found the right template for your topic yet or are unsure which one to choose? We'd be more than happy to advise you. Just send us an email to contact@big-pictury.com or use our contact form.